If you want some help to unravel the various 3D printing technologies available for your project, check out my free e-course above!
I help Individual Inventors and Start-Ups develop their consumer product concepts for prototype or production. Using advanced 3D digital design tools and extensive materials & process knowledge I will minimize expensive mold rework, poorly functional assemblies, and wasted 3D prints.
Services:
Concept Modeling: Take your rough idea or napkin sketch and develop 3D digital models for review and proof of concept.  This is often the first step in a long-term product strategy, and can be used for 3D printing, photo-realistic renders, shape studies, or client pitches.
Product Development:  When you are ready to move your idea or concept to store shelves, I will take your product into a fully mold-ready set of digital 3D files that can be sent to vendors for product quotes.  3D printed parts can also be made to test fit and function before mold creation.  Material Selection, process options, and assistance with vendors will be part of the package.
3D Printing:  For rough prototypes of concept models, I have 10 filament style printers that I can use to test out certain aspects of your project including printers by Lulzbot, SeemeCNC, BCN3D, Formbot, and Prusa.  When higher quality prints are needed, I have a network of great printing houses available, or I can leverage online print houses such as Shapeways and help you understand the different 3D printing processes and what advantages and disadvantages each printing technology can give your project.
If you need a part printed on my FDM machines, you can order parts through CGtrader or treatstock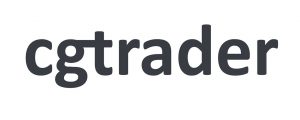 If you wish to contact me for a project or any questions click Here
If you have an immediate need or just need guidance, book a free 30 minute consultation session directly on my calendar Here:
After your 30 minute consultation you will:
Gain insight into product development that will include needs for manufacturing
Have an understanding of prototyping options via 3D printing
Develop a path for your project including manufacturing options and some cost guidelines
Why Catz Design Farm?
I have over 20 years' experience designing consumer products for production and prototyping.  I know how to leverage physical prototyping directly involved with digital product development since the beginning of the 3D CAD technology.  I apply sound engineering and manufacturing principals to make a successful product.  I specialize in turning your napkin sketch, rough concept design, or spark of an idea into a viable product minimizing tooling issues.  I use the latest version of Creo Parametric for my 3D design work.